The new Leica X Vario is out and this are my 2 cents about it.
First in short the specification highlights (get details here):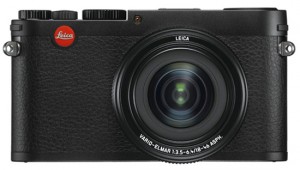 16 Mp APS-C sized CMOS sensor (23.6 x 15.7 mm)
Leica Vario-Elmar 18-46 mm f/3.5-6.4 ASPH (KB 28-70 mm),
none interchangeable
3″ TFT LCD (920,000 pixels) – no viewfinder
Modes: auto, aperture/shutter speed priority, manual
ISO 100-12500
Contrast-based auto focus
What I'm asking myself now is what's the target audience for such a camera?
Before the pixel-peepers on the net start to flood us with test-charts and statements about this 'mysterious glow in all those pictures taken by Leica-glas',  let us assume that the picture quality is on par with the best available APS-C sensor cameras and let as assume also that all other components are as good or maybe a little bit better than the competitors.
What one gets in the end is a cropped sensor camera with a slow none interchangeable lens and no kind of viewfinder in a maybe neat Leica package for about € 2,500.00 ($ 3,300) … hm …
And don't get me wrong – I'm not one of this Leica-haters – I really like my old M6 and use it a lot.
Maybe I miss the point so please tell me what's your opinion?
Would you buy a Leica X Vario and why if so?
Have a good day,
Andrew >:o)