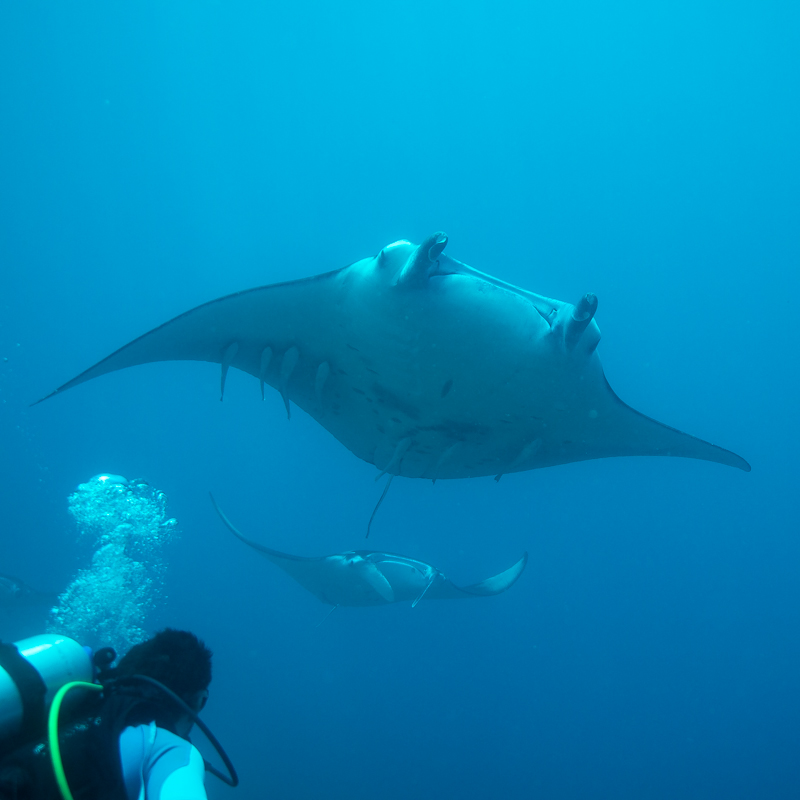 I think there is not much to tell about this picture …. two Mantas flying through the water … turning their rounds over our heads ….. taking a bath into the breathing air bubbles produced by the divers ….
At the left bottom corner you can see my brave wife stunned by this spectacular view :)
For the dive interested reader – we had just one dive at 'Manta Point' – about 50 minutes by ship from Angaga-Island. We met the Mantas at the reef-edge at about 10 meters. Sight was really good – about 12 meters.
Enjoy it! Yours Andrew >:o)