Eastern is celebrated every year between March 22 and April 25. For Christians, it's a reminder that Jesus rose from the grave, and that those who believe will also experience eternal life.
It is an Austrian tradition to decorate a bush outside the house or cut pussy willow branches inside with Easter Eggs at this time. These are made from real egg shells, that have been blown out before they were shiny painted by plain color or decorated with all kind of useful material and mounted by a ribbon or other kind of string to the branches.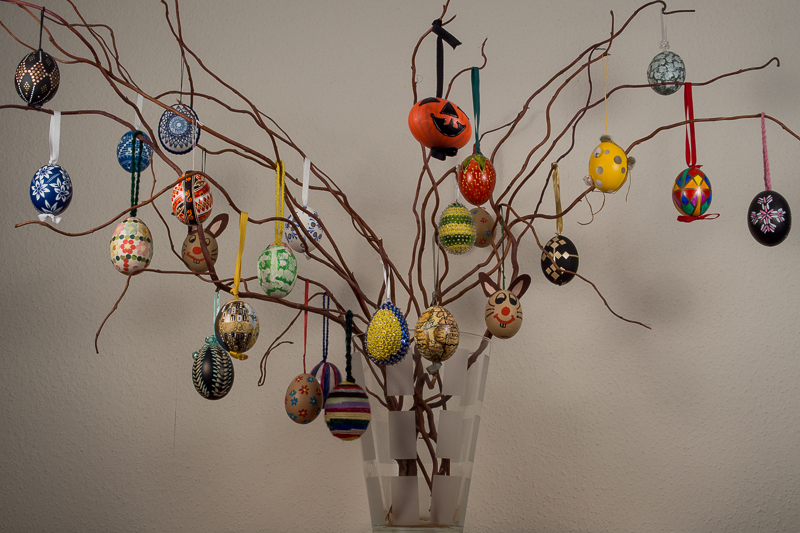 In our family it's an additional custom to add every year exactly ONE new Easter Egg to our Ester Tree. Sometimes they are self-made but mostly they are brought along of one of the many traditional Easter markets.
Here you can have a look at our 'Most famous Easter Eggs of the last 35 years'-collection:
[ Just as information for the technically interested reader:
The pictures have been taken by an Olympus OM-D with a Tamron SP Di Macro 90mm 1:2.8 attached by use of a Nikon lens adapter in manual focus mode. As light-setup just two Nikon strobes mounted on light-stands with white umbrellas attached did the job well. ]