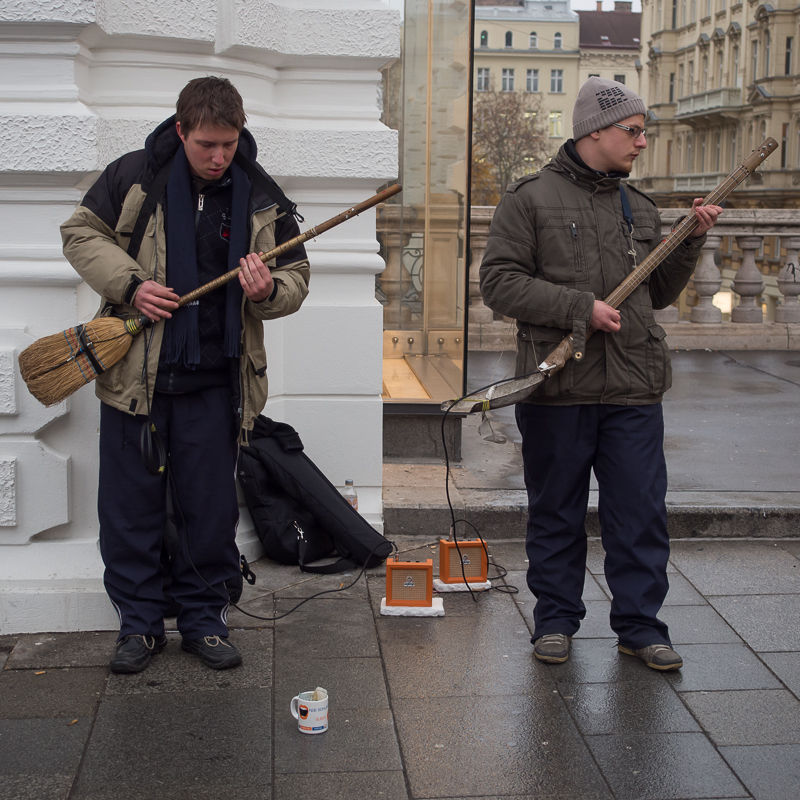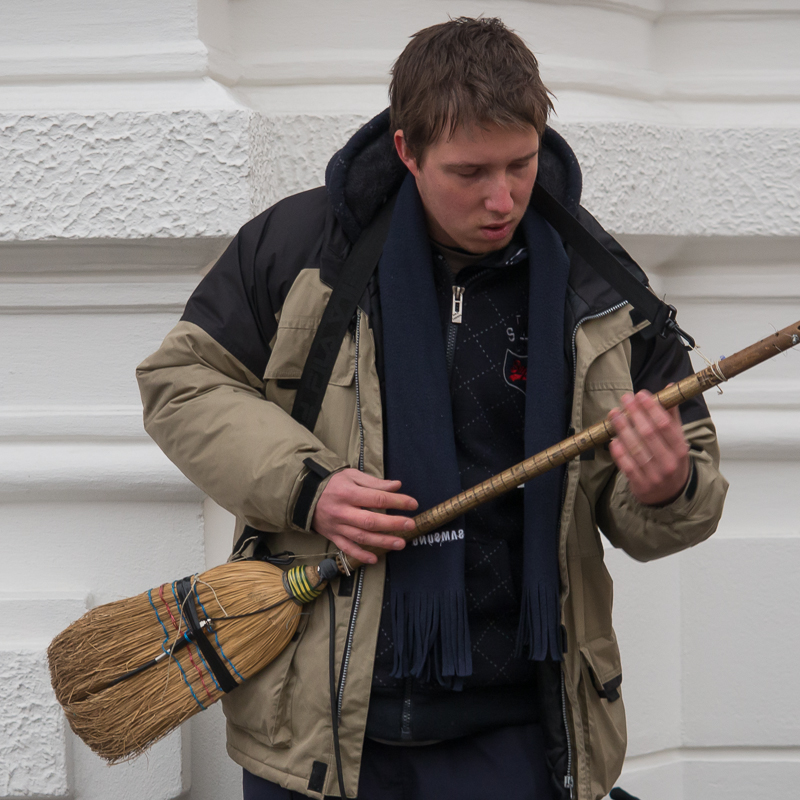 Today I've been shopping on 'Mariahilferstraße' – one of Vienna's biggest shopping miles – and there I met this funny street-musicians playing on their crazy instruments.
Yes – you see right – the left one is an old broom with just one string and the second one is a kind of shovel with 3 strings connected to amplifiers and played like e-guitars.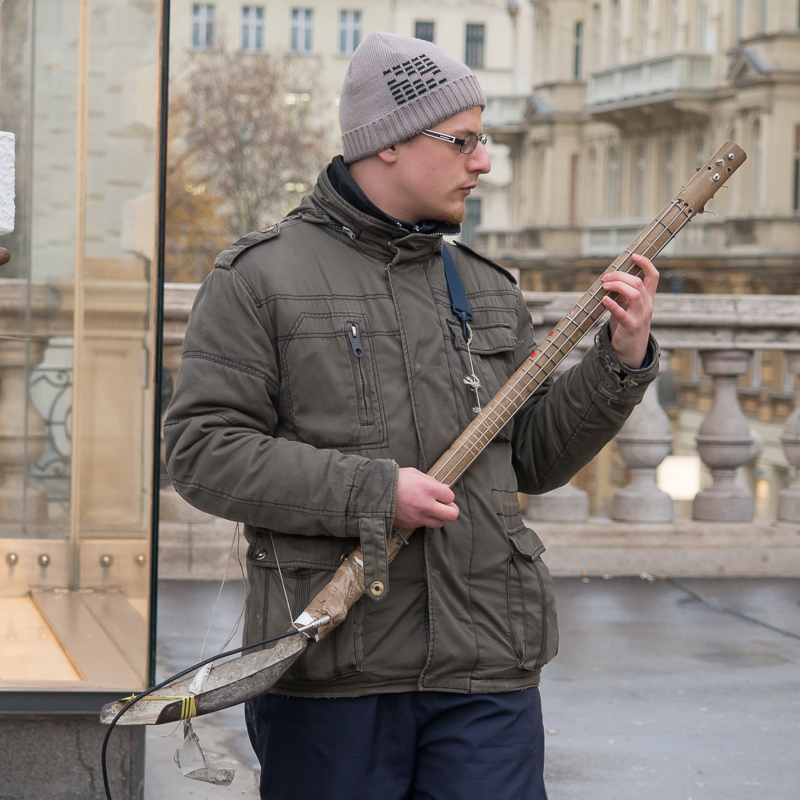 But the sound wasn't bad indeed – a little bit like country-rock – really cool guys!
Good evening, Andrew >:o)