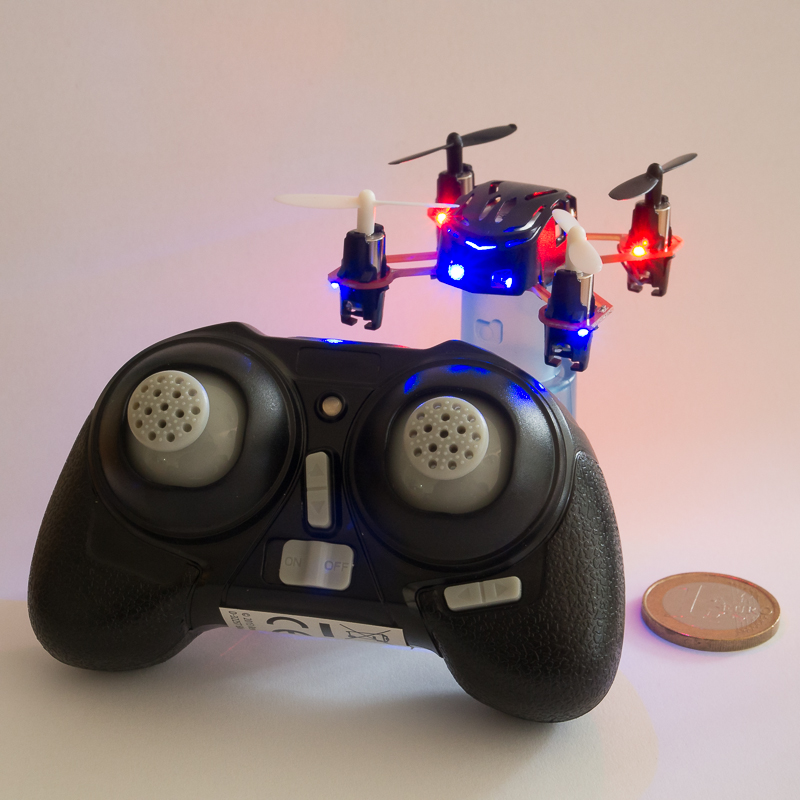 It's my birthday today which is nothing very special because it's an annual event ;) But this year I got a rather cool present I have to share with you!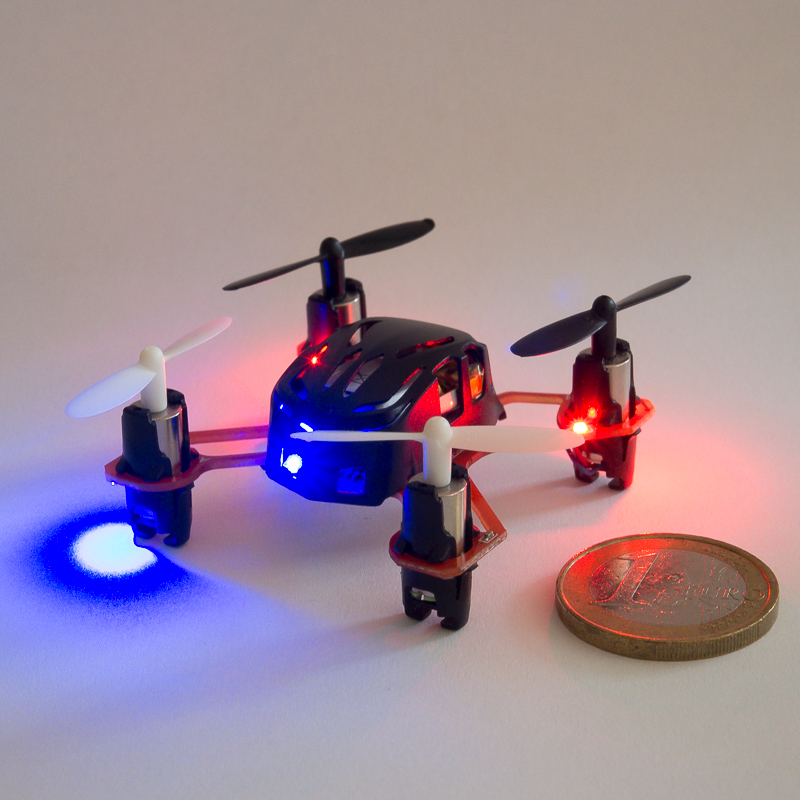 It's something called a 'Nano Quadcopter' which is a kind of flying vehicle – a little bit like a helicopter – but with four propellers pointing up to the sky. The masters are able to fulfill unbelievable maneuvers by this engines.
The special thing here is that the 'Nanao Quadcopter' I got is just 50×50 mm in size. No joke! I've added a One-Euro coin to the picture to give you a feeling of the relations.  It's charged by USB-cable and provides a flight duration of some minutes. It's operated by a radio-control – also nano-sized – and provides spectacular lighting by two blue and two red LED's mounted at the end of the four arms holding the little engines which are driving the propellers.
The copter is not easy to control but after some 'flight-hours' I managed to become a rather respectable pilot ;)  It's so much fun – really – you should try it by yourself!
So wish you all a nice day and a 'good flight', Andrews >:o)