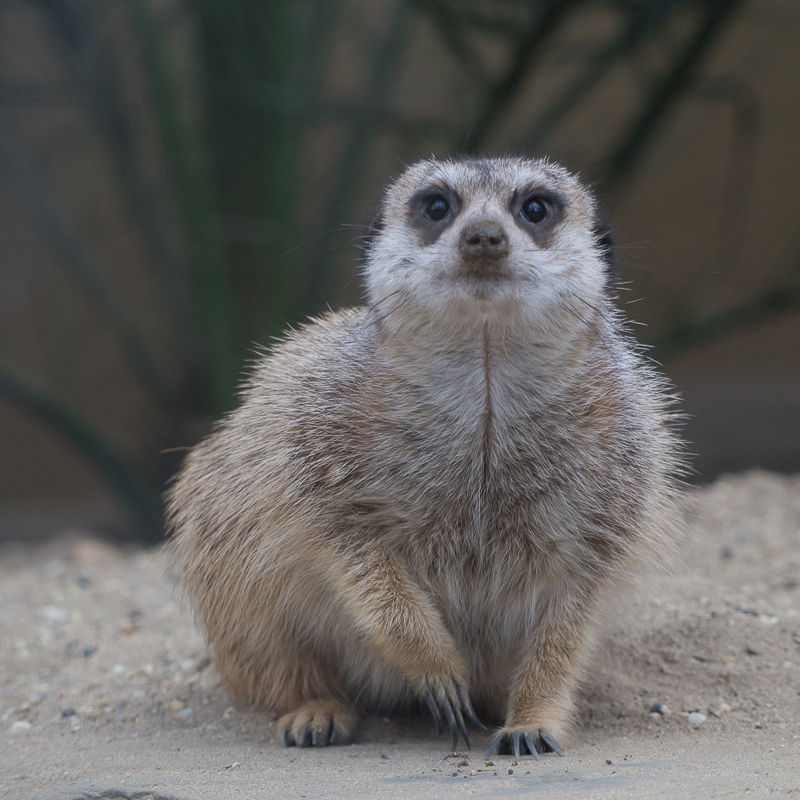 Snapped this cute little meerkat at Vienna's Zoo. They had an animal popularity survey last year and while looking at this picture it's easy to get why meerkats got on first place ;)
By the way – I'm waiting for my new Olympus 40-150 1:2.8 PRO lens now for months. First Olympus confirmed delivery in november, which became mid of december and now we've january 2015.
The good news is that it seems as if they are now able to roll out the new lens to europe during the next days. I hope today was the last time I had to use the Olympus 75-300 1:4.8-6.7 II lens at the zoo!
If I can get my hands on the new lens you'll get a detailed review on 'lensblues.com' as soon as possible. I'm so eager for this glass to proof my theory which says that one only needs two lenses in a lifetime, which are the 'Olympus 12-40 mm 1:2.8 PRO' and the 'Olympus 40-150 mm 1:2.8 PRO'. Lets see if I'm right ;)
Ciao! Andrew >:)