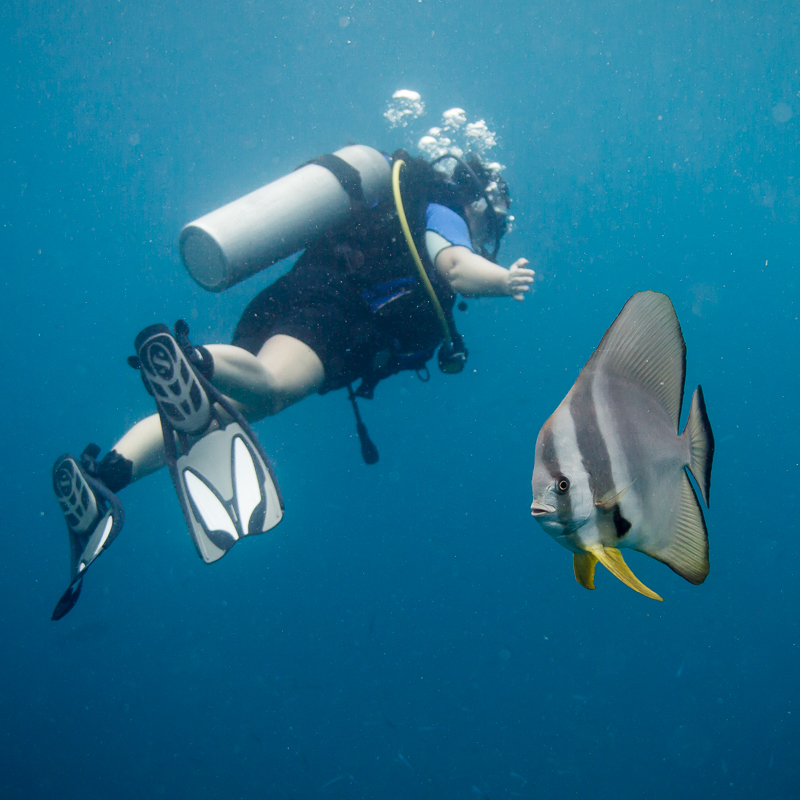 In the morning we had a dive at 'Rangali Outside' and this is really a very special dive-spot. At no other place we've seen such big swarms of 'Indian Ocean oriental sweetlips'. We met also big swarms of 'batfish' and 'Salema porgys'. A very impressive view!
The title-picture shows the swarms most curios batfish at watching  a diver. This was when it came to my mind that it is not always clear who's watching whom ;)
Some more impressions from 'Rangali outside':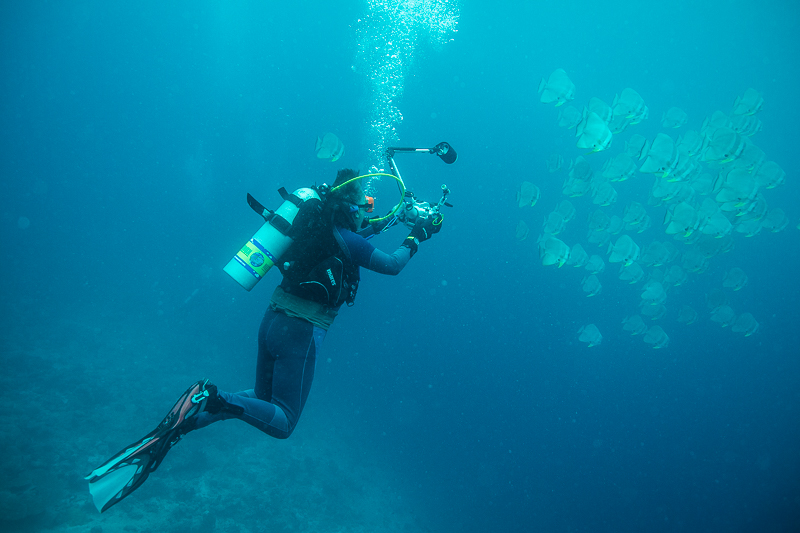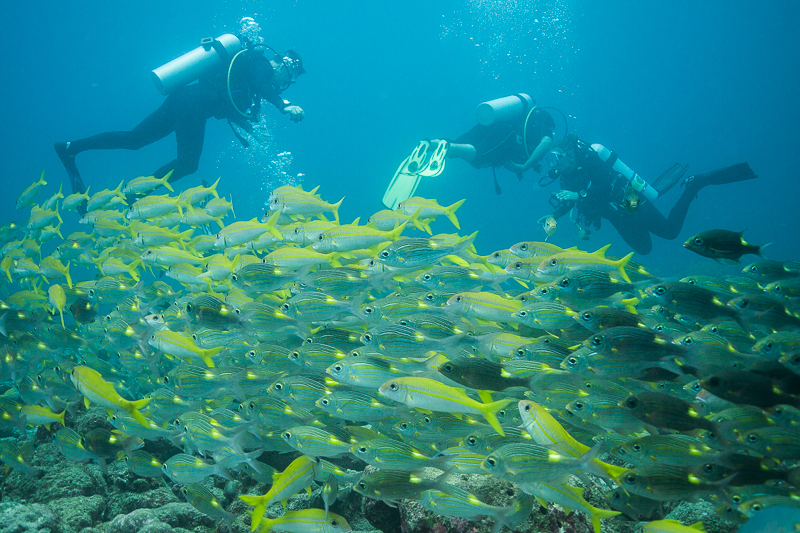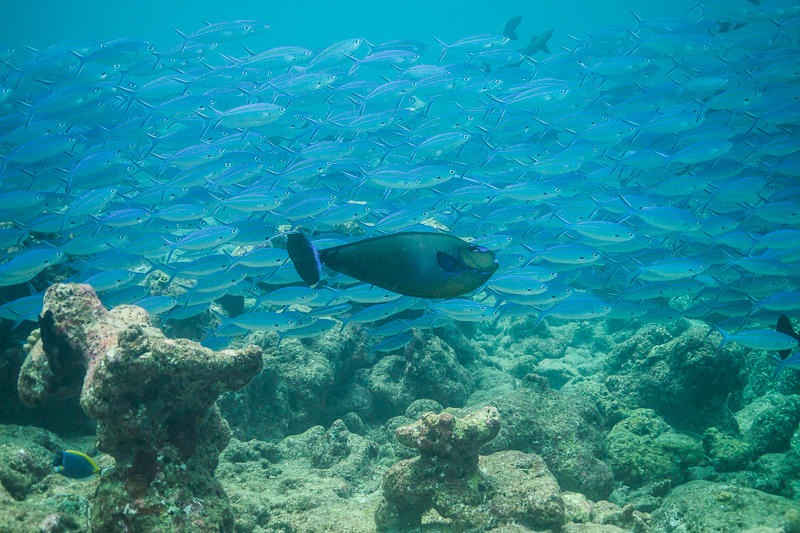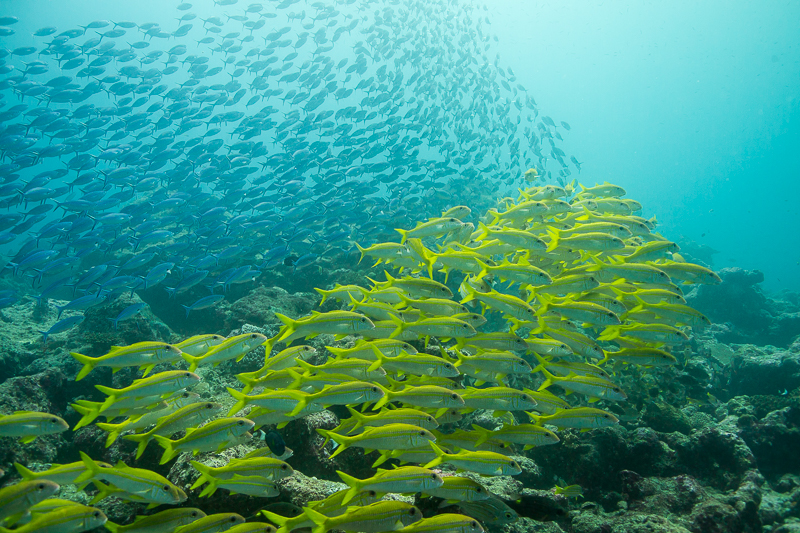 In the afternoon we had a second dive at Angagas house-reef which was also fine. But not as spectacular than the morning dive, so I show no pictures here.
Best regards,
Andrews >:o)