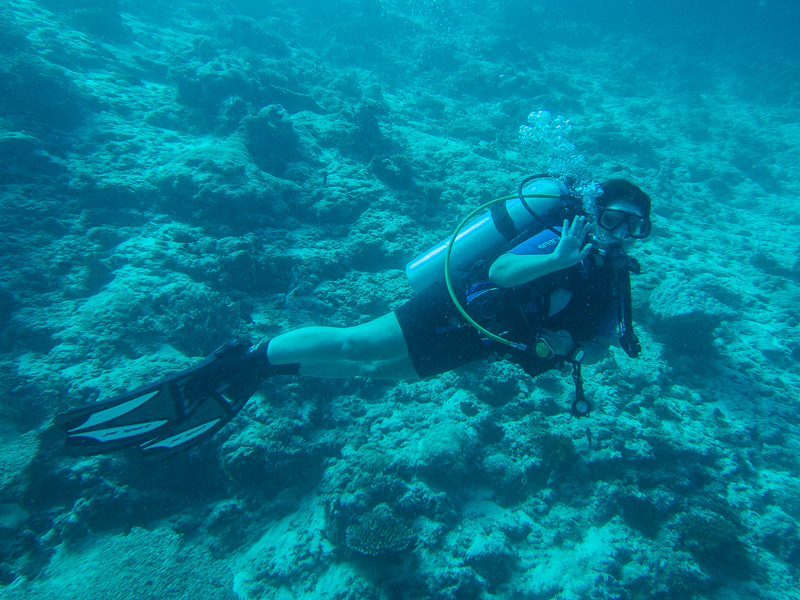 Todays title-shot shows my brave wife at about 20 meters under water. She became a really good scuba-diver since last year and gave me a helpful lending hand today at the second stress-full dive. A little bit to strong current for my taste, to less air and too much buoyancy, caused by missing weight, made the safetystop at the end of the dive a rather stress-full issue :(  But she got me down at 5 meters for 3 minutes .. my hero! :)
By the way, todays pictures are taken with a snapshot camera boxed in a cheap underwater-case – the Canon Powershot S100 – for the more curious reader. the quality is far from my Olympus-rig, but you can get usable pictures with this little cam also as you can see here: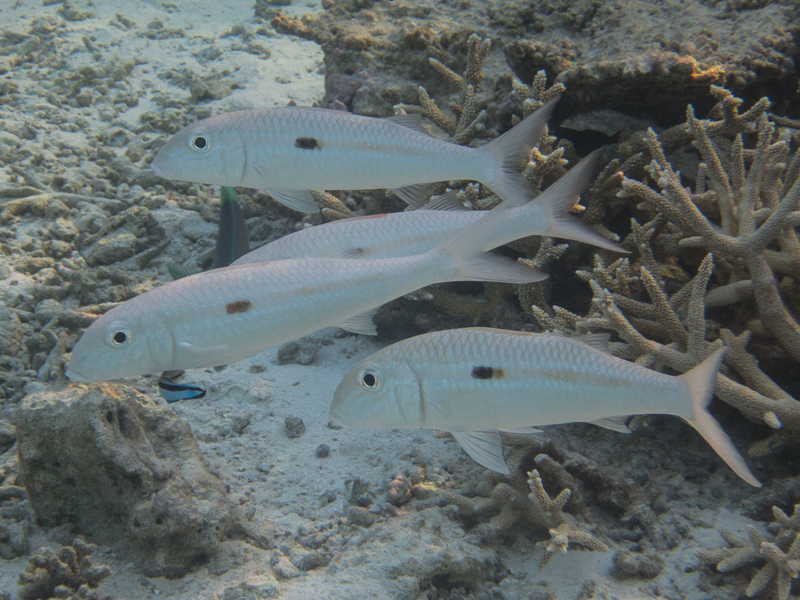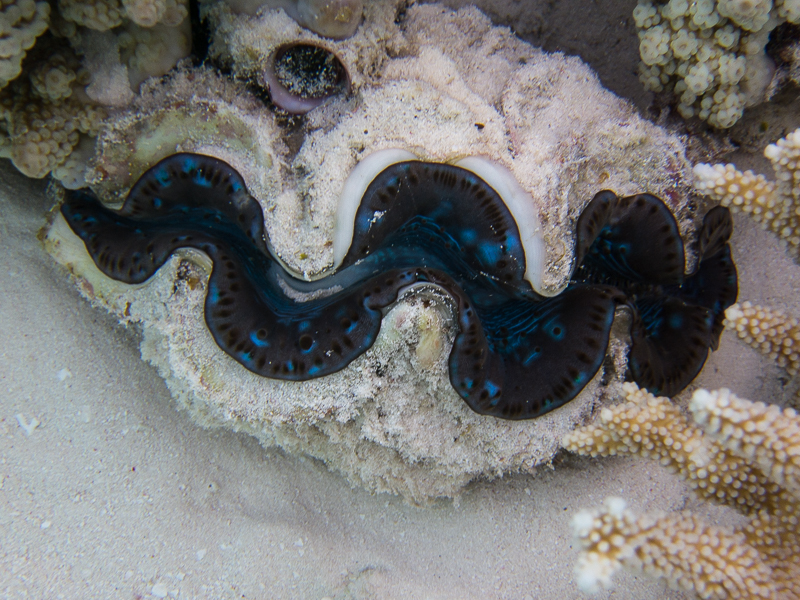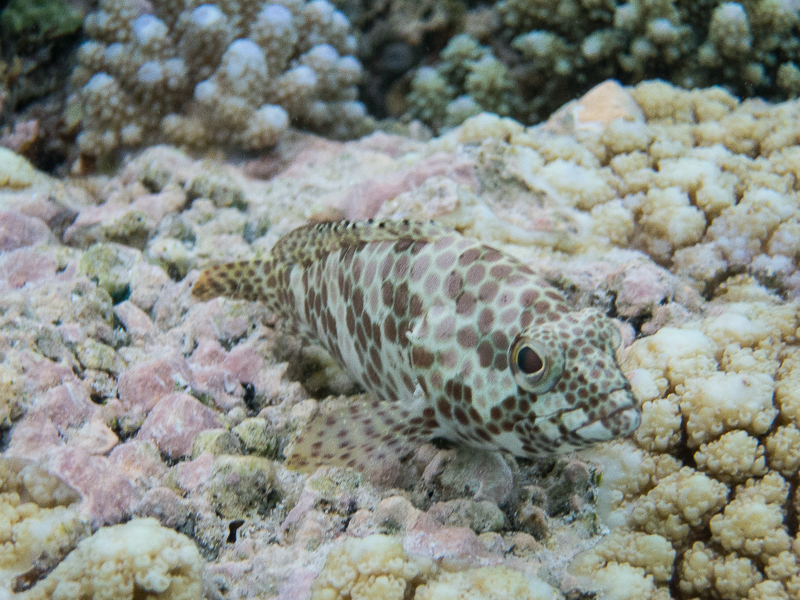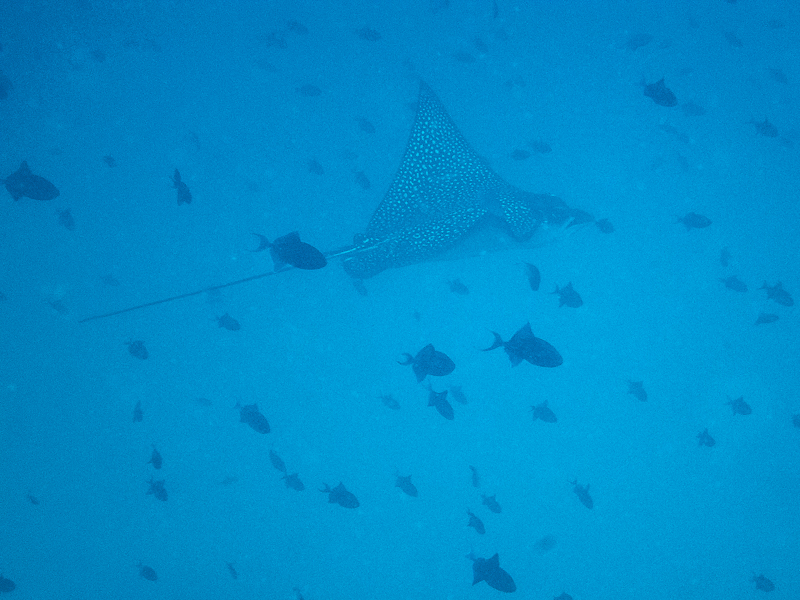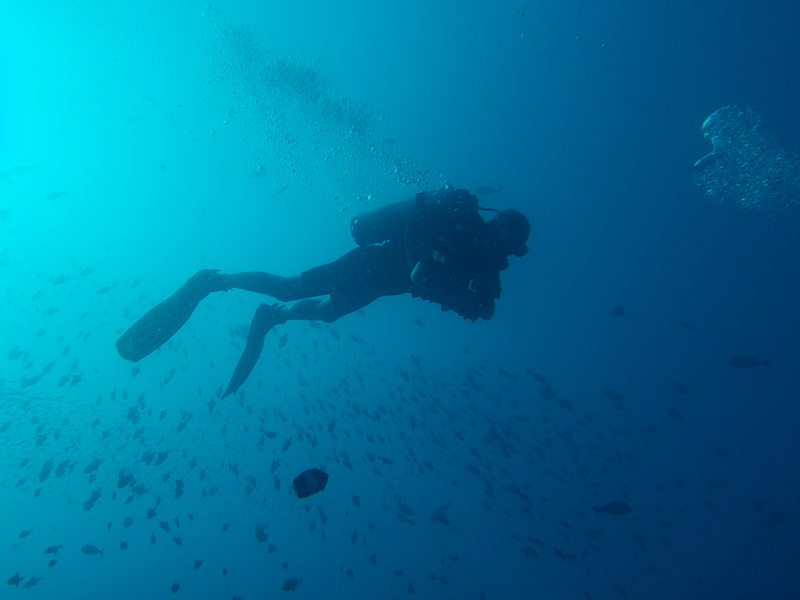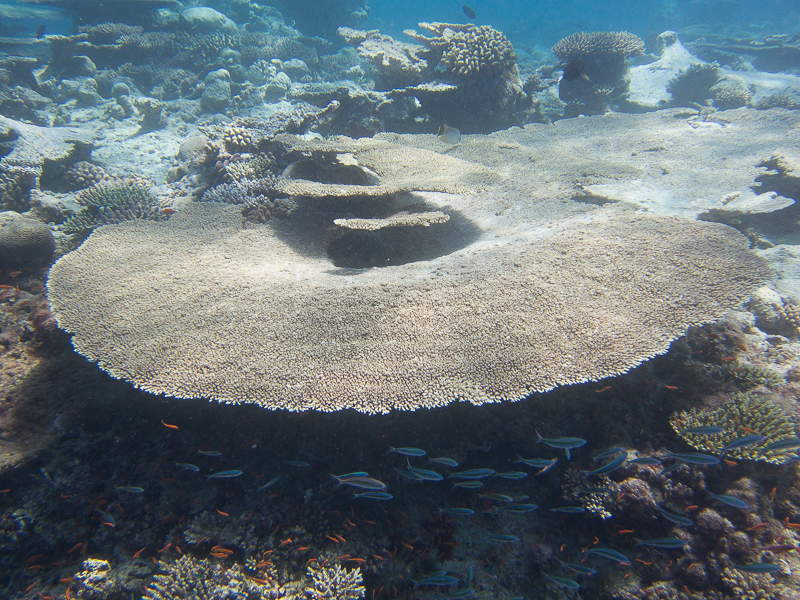 All pictures have been taken at the two dive-spots 'Mirihi Tila' and 'Shameem Tila' we visited today by boat. Both dives took about 1 hour with a maximum dive depth of about 20 meters. Water temperature was about 28°C and good sight of about 15 to 25 meters. We meet two 'Whitetip reef sharks', a big 'Eagle Ray', a lot of smaller fish and at the way home to Angaga island some dolphins showed up near the boat!
What can I say … a rather cool day also if I had some trouble at my second dive ;)
So enough for today … hope you enjoyed the show … see you again tomorrow!
Yours Andrews >:o)