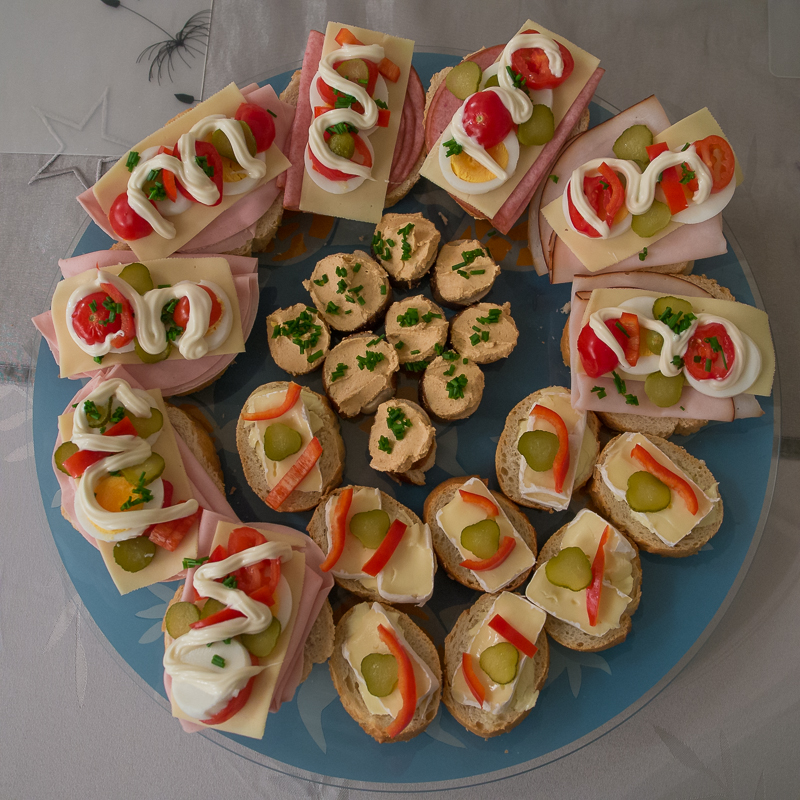 The last 'Silvester Party' snacks are gone so let me take just a last quick look back to the old year before rushing full-power into 2015. What happened, what went right, what didn't work so fine ….
To be honest, 2014 was a good year in general. This is my set of highlights for 2014:
From the photographically point of view not so much highlights but on the other hand also no mentionable lows.
I could stand the 'daily picture' until the last quarter of the year. At the end of the year I had to give the 'one picture a day'-thing a break caused by some pressure at my job and because I changed from going to the office by tube to going by bicycle. So the opportunity to take good pictures on my way home was unfortunately gone, but my fitness increased notably over the last three months ;) I just can recommend this to anybody: Do yourself something good and go to work by bicycle!
So this gets me to the first new year's resolution: The 'one picture a day'-initiative will go on for one more year! Hopefully without a break this time ;)
My second new year's resolution is to cleanup my equipment stock. I've moved from Nikon to Olympus over the last two years and it makes no sense to keep the Nikon stuff any longer. I'm going to sell all unneeded equipment on eBay to acquire some money for traveling.
And my last new year's resolution – as always – less eating, more exercising and the most important one: Shooting as many good pictures as possible!
And to all my readers let me send a big 'Thank You' for your company during last year. I hope you'll join me also in 2015 on 'lensblues.com' for the ongoing journey to snap the perfect picture.
Best wishes and 'May the light be with you'!
Yours, Andrew >:o)